The 8 channel gaussmeter is used to measure magnetic fields using a distributed network of Hirst Gaussmeter single axis Hall sensor probes connected to a 19" rack control unit which can be interfaced to PC using industry-standard protocols.
Hirst develop and manufacture Gaussmeters and Hall Probes that are practical and precise with a user-friendly interface and exceptional support from the experts at Hirst. With over 50 years of experience in designing, manufacturing and calibrating magnetic instrumentation in the South West of the UK, Hirst supply a product you can trust for accuracy and durability.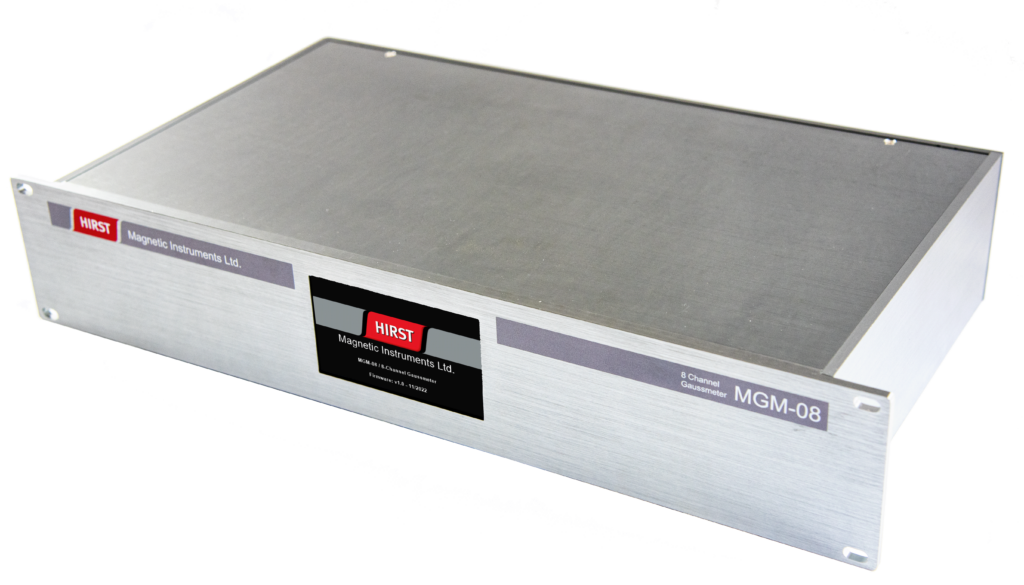 Key benefits
8 channel rack mount gaussmeter using standard Hirst gaussmeter probes a mix of Axial and Transverse probes can be used (extra cable lengths up to 5m upon request when purchasing probes, probes not included).
Range of industry standard interface options – USB2.0, RS485, Analogue.
Applications
Laboratory based monitoring of large magnet systems – system and safety compliance applications

Lab equipment in universities
A gaussmeter requires annual calibration to ensure accurate performance.