It's been just a little over a week and the dust has settled after attending CWIEME Events (Coil Winding & Electrical Manufacturing Exhibition) Berlin.
It was Hirst's first time at the show, and we were delighted to meet up with some familiar faces, but also meet new ones.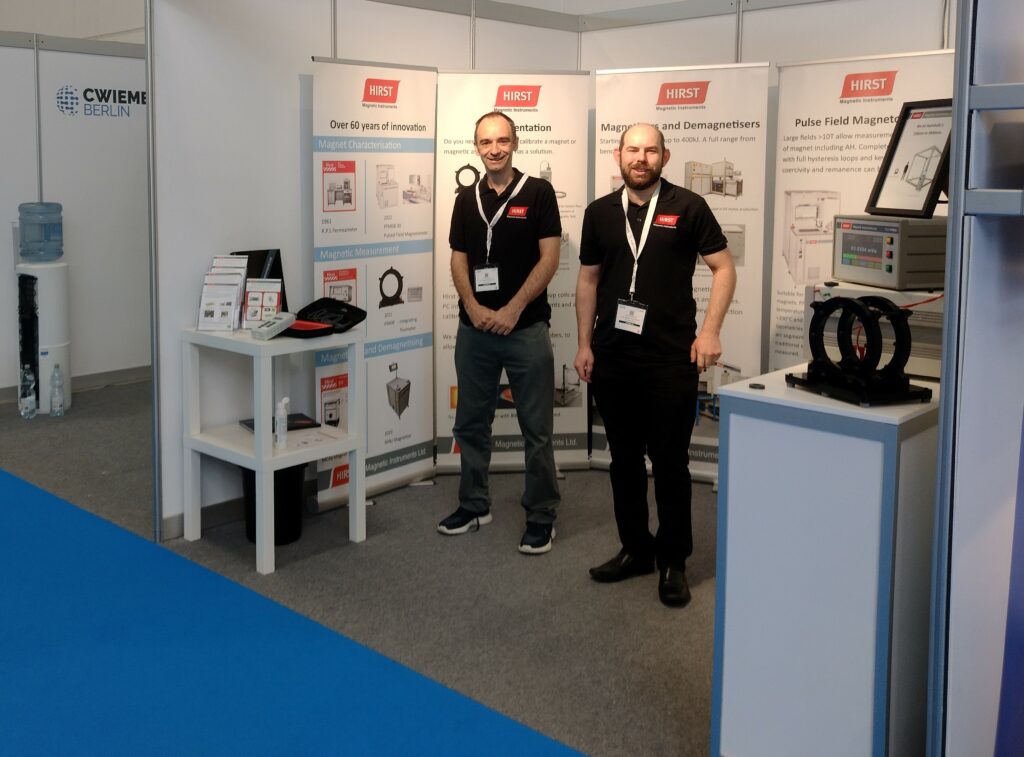 We had a lot of visitors to our stand we are already looking forward to the next one.
In particular we noticed lots of interest in our rotor magnetisation solutions, as the world moves towards EV. We have a full range of solutions for all topologies of motors
Some were surprised we had been involved with axial flux motor magnetisation as long ago as 2005, back before it became so mainstream. We really have a great deal of knowledge and experience in this application, and would love to talk to you about it.
If you weren't able to make it to the show maybe you'd like to have a look at this webinar hosted by our technical director Robin Cornelius it's a great introduction to the company and showcases our capabilities in driving the electric revolution.
https://ktn-uk.org/events/driving-the-electric-revolution-engage-with-hirst-magnetic-instruments/